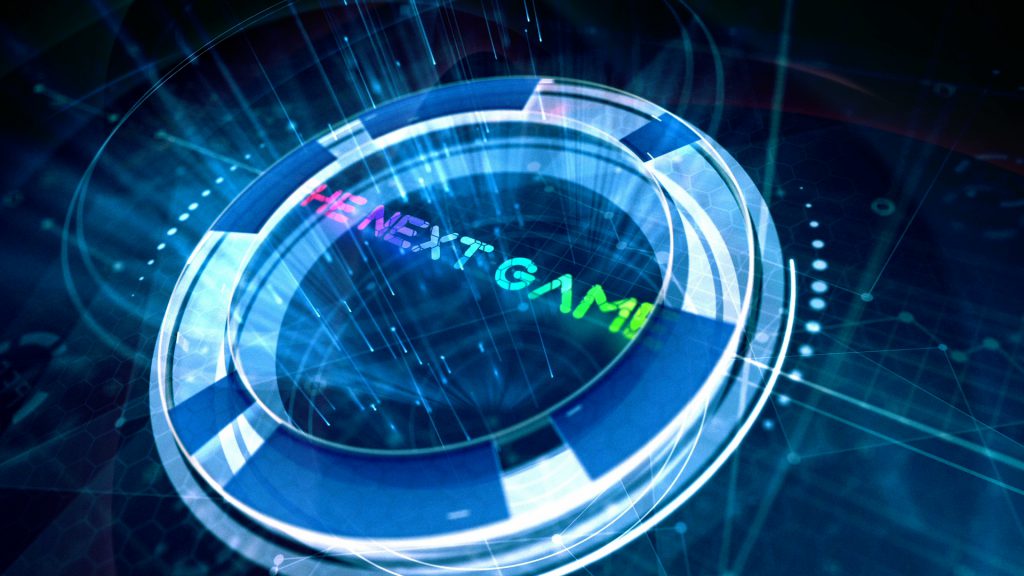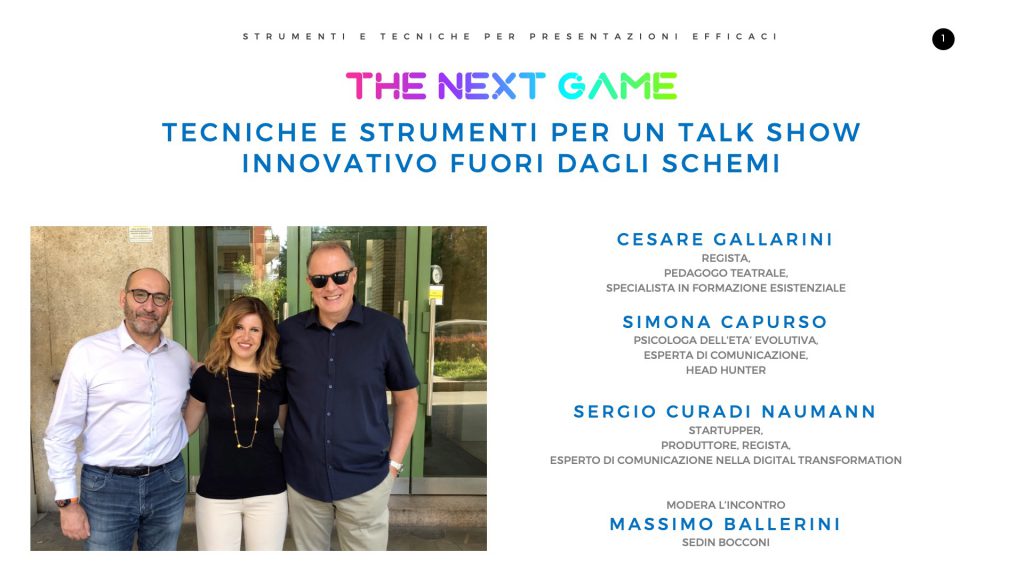 Lo scorso 6 giugno insieme ai miei compagni di viaggio Simona Capurso e Cesare Gallarini, su invito di Massimo Ballerini, ho avuto l'onore di tenere una lectio magistralis all'Università Bocconi su un tema particolare: "Strumenti e Tecniche per Presentazioni Efficaci".
La lezione è stata pianificata nel periodo immediatamente successivo alla produzione della puntata 0 del format The Next Game, un talk show innovativo fuori dagli schemi, che ho ideato insieme all'amico, di lunga data, Stefano Gallarini, conduttore radiotelevisivo, giornalista ed esperto di Videogame.
Infatti, dopo aver impostato il confezionamento e il progetto, definendo anche un palinsesto di argomenti per un piano di 12 puntate, abbiamo deciso di mettere in produzione la puntata 0 con il nostro team di Avriolab, per poter presentare il format a diversi canali televisivi tematici e contemporaneamente a nuovi broadcaster come AMAZON VIDEO e NETFLIX.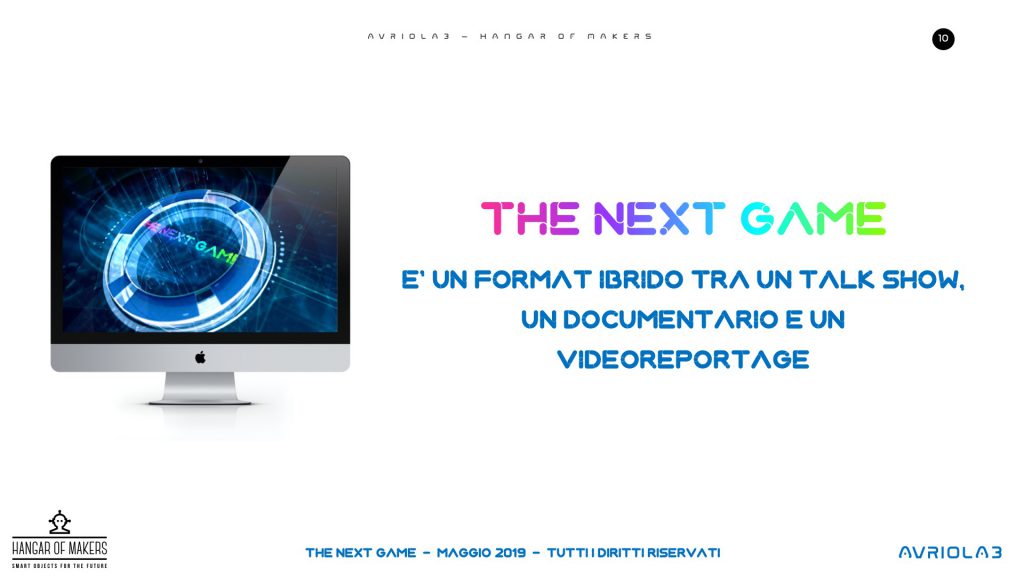 L'idea di utilizzare The Next Game come contenuto di ispirazione alla tematiche della lectio magistralis, è nato proprio dalle modalità con cui è stato ideato il format, e dalle tecniche e strumenti con cui è stato poi messo in produzione, tecniche e strumenti, che oggi, nell'era dei Social Network, possono essere facilmente utilizzate per realizzare delle presentazioni anche in altri contesti di comunicazione.
Di seguito è visibile il mio intervento nella lezione in cui spiego in dettaglio come è stato concepito il format The Next Game, le motivazione e le scelte progettuali e produttive, per ispirare gli studenti a utilizzare il video, in maniera intelligente, come strumento di comunicazione, interazione e approfondimento. Buona visione!